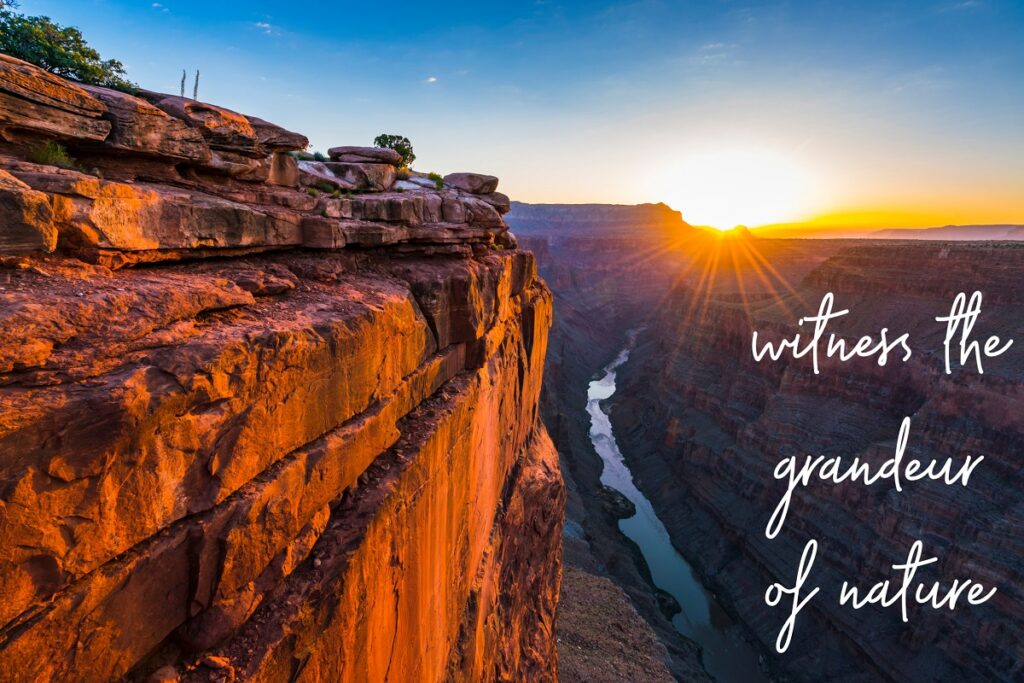 Sedona Philosophy, a Sedona-based business that provides walking, hiking, driving and yoga tours with a philosophical twist, is excited to announce its newest offering: a private driving tour of the Grand Canyon. Available for groups of up to five people, this unique tour will allow attendees to experience the beauty and grandeur of the Grand Canyon under the guidance of a trained philosopher. In addition to providing insight into the Canyon's geological and cultural history, guides will delve into the philosophical perspectives that this iconic wonder of the world has inspired throughout time.
"Our Grand Canyon private driving tour is more than a scenic adventure; it's an opportunity for personal growth, introspection, and a deepened connection to the natural world that surrounds us," said Andrea Christelle, Owner of Sedona Philosophy. "We believe that the Canyon serves as an awe-inspiring classroom that reminds us to respect, protect, and cherish nature as we learn from its endless wisdom, and we hope this experience will encourage self-discovery and a newfound appreciation for the interconnectedness of all living things."
The tour will depart from Sedona, navigate the picturesque Oak Creek Canyon, pass Flagstaff's iconic San Francisco Peaks, and travel through Coconino and Kaibab National Forests before reaching Grand Canyon National Park. It will then meander along the South Rim, making stops at the most breathtaking viewpoints, as the trained guide leads passengers through a series of thought experiments and dialogues designed to help them connect with the natural world and reflect on their place within it.
Attendees are invited to customize the experience to suit their needs and interests, whether they want to find a quiet spot for meditation, have in-depth discussions about topics like environmental connection and how the Grand Canyon can inspire a greater sense of purpose, or anything in between. Groups of 4-5 people will travel in an SUV, while smaller groups will take a comfortable and eco-friendly 2023 Tesla Model Y.
To book a tour or learn more about this opportunity to explore the Grand Canyon in a deeper, more meaningful way, visit https://sedonaphilosophy.com/grand-canyon-tour/, call 928-274-8737, or email andrea@sedonaphilosophy.com. For accommodations in Sedona, visit Sedona Philosophy partner El Portal at https://elportalsedona.com.