Meetings and Facilitation
We facilitate meetings using collaborative dialogue to maximize the creative potential of face-to-face meetings.
Collaborative dialogue is a generative process that leads to insights and new ideas. It helps people understand and identify reasoning processes and value commitments. Dialogue is, literally, going through something with words. Collaborative dialogue capitalizes on the productive power of having several people in the same room thinking about the same idea. This is grounded in the traditions of philosophical dialogue and contemporary research on collaboration and creativity. Collaborative dialogue is fun, productive, and invigorating.
These services are available in Sedona or wherever you are.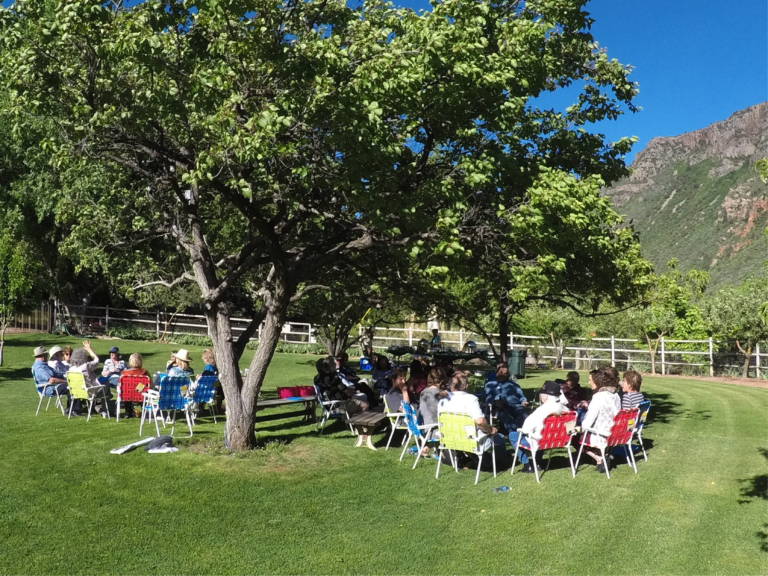 We help people think more effectively, individually and as a team.
We use time-tested approaches that are enhanced by current research to help people think collaboratively and creatively.
We foster a climate of self and group discovery, so that people learn new practices and modes of analyses that can be strategically deployed again and again. These transformative sessions take participants out of their normal working environments and thinking spaces to in an enriching, exploratory environment.
The Socratic Method, for example, is where we call into question our underlying value and knowledge claims. We slow down and ask, what do we really know? Often, closer examination reveals that we are operating on presuppositions instead of facts or necessities.
This fine-grained analysis may not be possible when you are in the field or on the clock. But it is perfect for a workshop or retreat outside your normal work environment. Our facilitation process brings insight and understanding to your daily activities in a whole new way.
We are particularly skilled at fostering both dispassionate analysis and value-based inquiry, and help people identify which approach is right for the task at hand.
Our process is designed to help people dive deep dive into the seemingly ordinary to discover the extraordinary and develop a new outlook.
Sample Presentations and Workshops
Topics to Enhance Understanding, Engagement, and Performance.
Appropriate for businesses, government, and non profit organizations
Unleashing Creativity
Being able to formulate and articulate interesting ideas is a crucial skill for any organization in a fast-changing world. For example, hardware and software design, artificial intelligence (machine learning), and medicine, and bioengineering are just a few areas where people are at work shaping the future. Creativity is an intuitive process, but it can also be learned. It may arrive unbidden, but you can also turn it on. Learn practices that unleash creativity and give you more conscious awareness of your mental and decision-making processes.
Ethics 101: back to the basics
What should I do?
We are all faced with circumstances when this is a challenging question. Many professions and offices have codes of ethics, yet there is still ambiguity. What is right depends on time, place, culture, and custom. This does not mean ethics is a free for all. Right and wrong are ideas that matter—to us and to others. At a time when ethics seem to have disappeared, we bring ethics back into focus. Discover how to do the right thing and why doing the right thing still counts. Understand ethical conflict. Practice making tough choices.  Learn strategies to broadcast your ethical commitments to internal and external stakeholders.
Trust-Based Leadership: a communication-focused model
This three-part model focuses on developing relationships through authentic communication strategies that build trust and bolster performance and a sense of wellbeing. Just think about the confidence you have in the people you trust or how you worry about the people you don't. Learn how to build trust at every level by cultivating a new process of communication: (i) listen, (ii) understand, (iii) persuade. Each step is explored with practical tips and real-world examples for putting these strategies into action.